The Lamond-Riggs Citizens Association (LRCA) is an active civic association comprised of residents of the Lamond-Riggs neighborhood in Washington, DC.  
As an organization, we strive to:
effectively communicate information affecting our neighborhood;

actively promote a sense of community;




purposefully preserve and enhance the assets of the neighborhood; and

provide expert leadership and advocacy about neighborhood interests.
Help Us Determine What Public Amenities are Needed in Our CommunityTake part in this short community development planning survey for the greenspace located at the SW corner of the intersection of Riggs Road and South Dakota Avenue (next to the Food and Friends...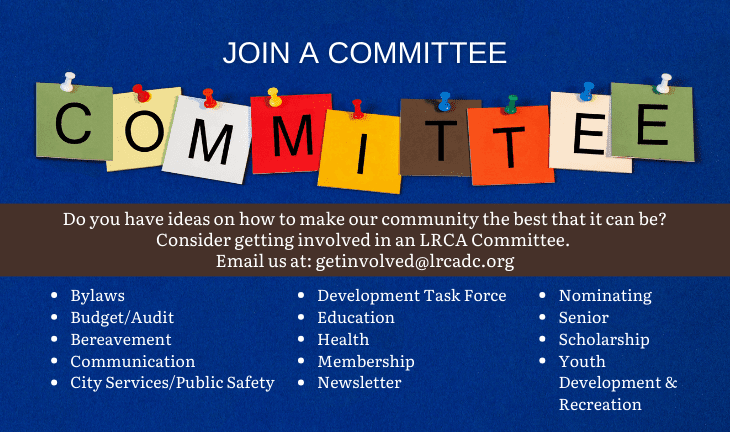 Join an LRCA committee and help us make our community the best that it can be! Respond with your interest and team that you'd like to serve on to: getinvolved@lrcadc.org.